Written by Super User
Category: About ycd
Hits: 6894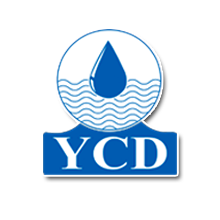 The Yemeni Company for desalination of the first private industrial company for the production of desalinated water in Yemen founded by a group of companies HSA & Co. territory of Yemen.
The company being the only company in Yemen, which produces desalinated water, and is working to evolve and change because the theme Standing era is the current change and at each level and the length of time and everyone knows that the only constant is change , because we live in an era of organizations smart and overall quality , and staff with the ability to innovate and creativity (and not just coping ) .
Because access to safe drinking water is indispensable for health and a fundamental human right and an essential component of any successful policy for the protection of health , the company has its role as a leader on the local and regional level in the field of seawater desalination create a bottling plant water ( weighing ) to produce water bottled highest quality standards for bottled drinking water to cover the needs of the local market and regional bottled water , where the company relies on its policy to earn the trust of customers by providing an extensive network of quality products and specifications , as well as full compliance with the standards of occupational safety and health and environmental conservation .